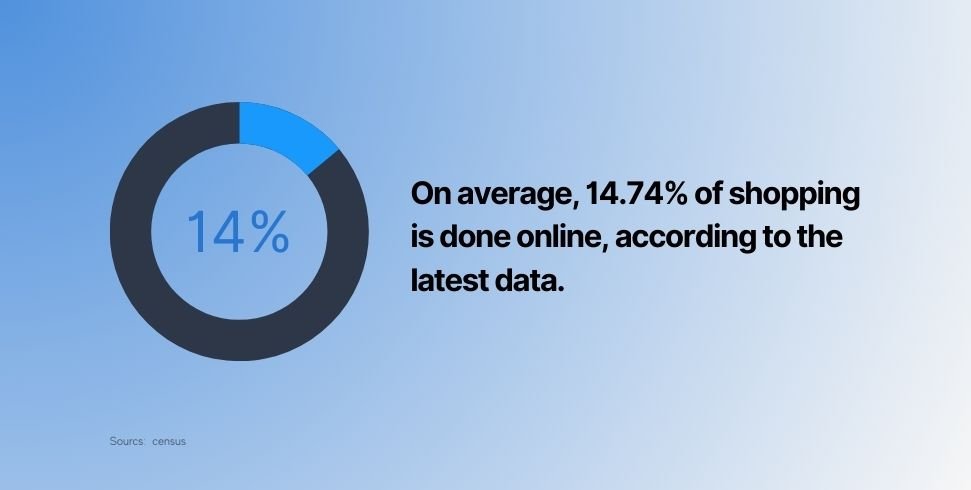 According to the U.S. Department of Commerce, e-commerce sales in the first quarter of 2023 accounted for 15.1% of total sales. It is important to note that these figures represent the percentage of people who shop online and the percentage of total sales attributed to online shopping, but not the exact percentage of shopping done online.
Global e-commerce sales are expected to grow by 56 percent over the next few years, reaching $8.1 trillion in 2026. Around 76% of U.S. adults shop online, and over half of consumers prefer shopping in a physical store.
However, 63% of all shopping journeys begin online, whether or not the consumer ends up making their purchase online or in-store.
By 2023, it is estimated that 21% of worldwide total retail sales will be online, according to data reported by Morgan Stanley.
What percent of clothing shopping is done online?
About 21% of clothing shopping is done online, according to data provided by Statista. With the rise of e-commerce, the global fashion industry is expected to reach $820 billion by 2023, and by 2027, it can reach over 1.2 trillion dollars.
In the United States, roughly 23% of clothing purchases are made online, and the sale of fashion apparel, footwear, and accessories is expected to exceed 207 billion US dollars by 2023.
Further Reading: 29 Online Shopping Statistics, Facts & Trends in 2023