Do you want to save money while shopping online or in store?
Then, Ibotta can help you save money by offering cashback and discounts on your everyday purchases at many stores near your area.
To earn even more, you can use the Ibotta referral code "KVYWOSC" to earn an Ibotta sign up bonus.
So, does Ibotta have a referral code?
Yes, as of November 21, 2023, Ibotta referral code is "KVYWOSC". Use the code in the sign up process and at least redeem one offer to be eligible for the bonus.
Disclaimer: To be worth mentioning, Ibotta only offers a $10 sign up bonus, but that has been reduced to $5, not $20, as many online websites claim to offer.
The Best Referral Code for Ibotta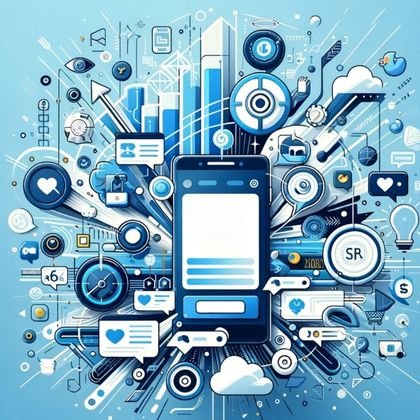 When signing up for Ibotta, using the Ibotta referral code "KVYWOSC" will get you a signup bonus. Once your account is created, up to a $10 Ibotta referral bonus will automatically be added when you redeem at least one offer on your Ibotta account.
Quick Update: Recently, Ibotta reduced the referral bonus amount to $5. But the good news is that you can get a $10 extra bonus on top of the referral bonus once you spend $30. Also, you can get an extra $5 once you redeem 18 offers. The offer amount may vary depending on the user and the promotion period.
Here's how to get the Ibotta referral bonus:
Download and open the Ibotta app on your phone.
Click "Sign up" to create a new account.
Enter your phone number or email.
On the next page, where it says "Enter code (optional)", type in KVYWOSC.
Complete the rest of the signup process.
The Ibotta referral code right now is KVYWOSC. So take advantage of it and quickly reach $20 to redeem for cash or gift cards.
How do I get my Ibotta $20 bonus?
The fact is that Ibotta does not offer $20 sign up bonuses for new users. But you can easily get to $20 by redeeming only a few offers.
Ibotta offers a $5 to $10 bonus for new users who sign up using a referral code and redeem a qualifying offer within a week, not a bonus.
Keep in mind some users may have claimed a $20 bonus in the past through specific promotions or requirements, but the standard referral bonus is $5 -$10.
How Much Ibotta Referral Code Worth?
The value of an Ibotta referral code can vary depending on the specific code and the time of sign-up. Generally, the referral code is worth between $5 and $10 for both the referrer and the new user who signs up using the code.
But, from my experience, it is mostly $10 for each referral bonus and the person who refers.
To receive the referral bonus, new users must sign up using the referral code and redeem eligible offers within a specified time frame.
Keep in mind that the referral bonus amounts and requirements may change over time, so it's essential to check the latest information when signing up for Ibotta using a referral code.
Are there any restrictions on Ibotta referral bonuses?
Yes, there are restrictions on Ibotta referral bonuses. Referrals must be new users, not individuals creating a second account.
Misrepresentation or false statements about the program, including advertising unsolicited or incorrect bonus amounts, are prohibited. Ibotta occasionally limits referral numbers and can change bonus amounts and terms at any time. Both parties receive a referral bonus.
What are the requirements for redeeming Ibotta referral bonuses
To redeem Ibotta referral bonuses, the referred user must use the unique referral code/link to create their first Ibotta account.
They need to redeem at least one brand name offer and submit their first receipt.
The bonus amount may vary depending on the ongoing promotion and is typically paid out after the new user completes the required action. These requirements are subject to change.
Learn More: How does Ibotta works
What are some common reasons for not receiving a referral bonus on Ibotta?
Common reasons for not receiving a referral bonus on Ibotta include the referred user previously having an Ibotta account, signing up with a device linked to another account, or not completing the sign-up or redemption process.
Also, bonuses can take time to process, and the amount may vary depending on current promotions. All bonuses are subject to terms and conditions, such as a requirement for the new user to redeem a brand name offer.
If you think you should have gotten a referral bonus, you can contact Ibotta through the app to find out why you didn't.
Read More: https://www.onlinedasher.com/how-to-use-the-ibotta-app/
Ibotta Promo Code
Ibotta referral codes and Ibotta promo codes are the same thing. Both of these codes enable new members to earn additional cash after downloading the app and creating an account.
To sign up with a promo code, follow these steps:
Download the Ibotta app on your smartphone (available for both iOS and Android devices).
Register as a new user.
Enter a referral code (KVYWOSC) during the sign-up process.
Complete the registration process by joining with Facebook, Google, or email.
Redeem an offer within the specified time frame (usually 30 days) to receive your welcome bonus
Keep in mind that the amount of the bonus and the conditions for receiving it can change depending on the referral code that is used and the promotions that are currently running. Be sure to read the terms and conditions that are associated with each referral code to ensure that you receive the maximum bonus possible.
What are the benefits of using an Ibotta referral code?
Using an Ibotta referral code offers several benefits for both new users and those who refer others to the app. When you sign up with a referral code, you can receive a welcome bonus, which can range from $5 to $10 depending on the code and current promotions
For those who refer others to Ibotta using their unique referral code, they can earn a bonus cash reward for every person that successfully joins and submits their first receipt.
In summary, using an Ibotta referral code benefits both parties involved. New users receive a welcome bonus, while existing users earn bonus cash rewards for referring others to the app.
This encourages users to share the app with friends and family, ultimately helping them save more money on everyday purchases.
Note: To earn more bonuses, check out my post on apps like Ibotta to earn more money.
Can I use someone's referral code if I already have an Ibotta account?
No, you can't use someone's referral code if you already have an Ibotta account. If you have already signed up for Ibotta, you can still use a referral code to refer others to the app and earn bonus cash rewards when they sign up and redeem their first offer.
To use a referral code, follow these steps:
Open the Ibotta app on your smartphone.
Tap on "Account" in the bottom menu.
Scroll down and tap on "Invite Friends".
Enter the referral code of the person who referred you.
Redeem an offer to receive the welcome bonus if you are a new user.
Is there a cap on the number of friends I can refer to Ibotta?
There is no cap on the number of friends you can refer to Ibotta. You can refer as many friends as you'd like, and the more friends who sign up and redeem using your referral code, the more cash back you'll earn.
Keep in mind that Ibotta may audit your account if they find any suspicious activity, but they should allow withdrawals if everything looks fine.
What is the best Ibotta referral code?
The fact is that there is no special referral code that offers a high bonus as per my knowledge, you can use this code to earn the maximum bonus that Ibotta currently offers.
What is free after offer on Ibotta?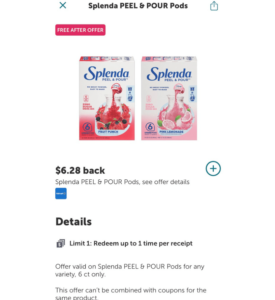 On Ibotta, a "Free after offer" deal means you can snag an item for free if the offer's value is more than the item's price.
Tips: If you are interested in getting free samples or free stuff online, then make sure to check out this page, where I have shared many ways to earn free samples and products.
Say there's a $1.00 off offer, and if the item is priced at $0.75, not only do you get it for free, but you also earn $0.25 back. Now, if the item costs more, like $1.25, you'll just pay the extra $0.25. These offers are based on the item's average cost, which might let you get it for less at some stores.
Ibotta keeps adding new freebies every week, tagged as "Freebie" in teal, and you can find them in the app under "Freebies." Just add the offer to your account, buy the item, and if it's a freebie, you get full cash back.
You can save money on everyday items like groceries or cleaning supplies by combining them with other bonuses and shopping during sales.
Learn More About Ibotta:
https://www.onlinedasher.com/dangers-of-ibotta/
https://www.onlinedasher.com/ibotta-reviews/
https://www.onlinedasher.com/is-ibotta-legit-and-safe/
https://www.onlinedasher.com/how-to-add-referral-code-to-ibotta/
https://www.onlinedasher.com/ibotta-browser-extension/
https://www.onlinedasher.com/ibotta-vs-rakuten/
https://www.onlinedasher.com/ibotta-vs-fetch-rewards/
https://www.onlinedasher.com/how-does-ibotta-make-money/
More Cashback App:
https://www.onlinedasher.com/best-cash-back-apps/
https://www.onlinedasher.com/dosh-referral-code/