Want to make some extra money while shopping in stores or online? I know that prices have gone through the roof in recent days. Well, now you can save money when you shop by using the Fetch Rewards app.
But does Fetch Rewards have a referral code that you can use to get a sign-up bonus?
The answer is yes….
As of July 2023, the Fetch Rewards referral code is 91B2UJ. If you enter this code into the Fetch app and submit any receipts, you will receive up to a 2,000 point bonus. 
Or
You can use the Fetch referral link to download the app, so the code will apply automatically.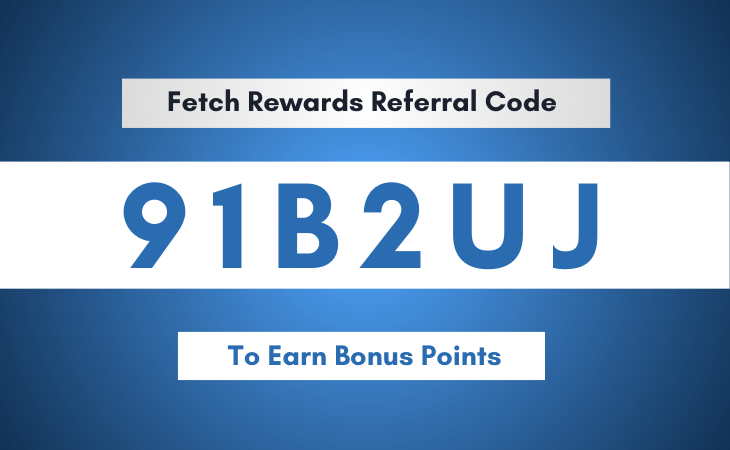 Quick Tips: The Fetch referral code offers a maximum of 2000 points as a sign-up bonus, but you can earn up to 5000 points by simply snapping a few receipts. My referral code will provide you with the maximum bonus.
Important Note: The Fetch Rewards referral bonus frequently changes, as per my knowledge, so the bonus points depend on the promotion period. As per my experience, it ranges from 100 to 2000 points, which is equivalent to up to $2.
What exactly is a Fetch Rewards Referral Code?
The Fetch Rewards referral code is a code that can be shared with friends and family to earn a bonus when they upload their first receipt to the Fetch Rewards app. If you share the code with them, you can earn the bonus yourself.
When you enter it during the signup process, it gives you the ability to accumulate bonus points, which adds an exciting new dimension to your experience with Fetch Rewards.
The referral code is also known as a promo code, and it can be entered during account registration or after logging in by tapping on the "Me" tab and selecting "Refer a friend".
The bonus is typically shared between the user who referred the new user and the new user who was referred, with each party receiving a portion of the points awarded for the referral. It is important to note that Fetch Rewards referral codes are legitimate and not a scam.
How do I get Fetch Rewards Points?
When you open the Fetch Rewards app, you will see a list of available offers. These deals change often, so you should check back often to see what is new.
You can sort the offers by when they started, what kind they are, or when they end.
Let us say you want to buy Scott tissue and see that you can get 1500 points back. If you click on the offer, you can find out more about it, such as how long it is good for and how many points you will get.
To get the points, you need to take a picture of your receipt by clicking on the yellow camera icon. After taking the photo, you can send it through the app.
Your points will be sent to you in a few hours.
Even if you do not buy the item the offer is for, you can still earn points by scanning your grocery receipt. You will get points for every receipt you scan, even if it does not have a specific offer.
Fetch Rewards Referral Program
Fetch Rewards is a shopping app that rewards users for uploading receipts after they shop. The app offers a referral program that allows users to earn additional points by sharing their referral code with friends and family.
There are a lot of shopping rewards apps out there, but Fetch Rewards is the only one I know of that gives you points every time you scan a receipt.
The Fetch referral program is user-friendly and makes it easy to accumulate bonus points.
Sharing Fetch Rewards Referral Code
If you want to tell other people about your referral code, you can do so in a number of ways.
Just show the code to anyone who wants to join the program, or use the "Share" option in the app.
You can then send it by text message, email, or social media. Sharing your referral code has its own benefits and is a simple way to get more bonuses from the referral program.
Finally,
In conclusion, the Fetch Rewards referral code is a wonderful opportunity to get more out of your everyday shopping.
As of July 2023, the current referral code "91B2UJ" can potentially boost your savings by offering you up to a 2,000-point bonus on sign-up, translating to $2!
Beyond the sign-up, there are plenty of ways to earn even more points by simply snapping your shopping receipts. Sharing your referral code also adds to your rewards, making your Fetch experience even more fruitful.
Remember, Fetch Rewards is not a scam, it's a legitimate way to enhance your savings. So, why wait? Start scanning, saving, and sharing today!
FAQ
What are some of the participating brands and stores with Fetch Rewards?
Fetch Rewards lets users scan receipts from participating stores and brands to earn rewards points. Here are some of the participating brands and stores with Fetch Rewards:
**Brands**: Fetch Rewards partners with over 300 brands, including Aquafina, Baken-Ets, Bolt24, Brisk, Bubly, Cheetos, Chesters, Cracker Jack, Diet Pepsi, Doritos, Frito-Lay, Fritos, Funyuns, Gatorade, Huggies, General Mills, Coors, Leinenkugel's, Miller, Redds, and more.
Note: You can find a list of participating brands in the app's Discover tab.
**Stores**: Fetch Rewards accepts receipts from any store, including grocery/supermarkets, wholesale club stores, hardware stores, pet stores, and gas stations. Some examples of stores where users have uploaded receipts include Walmart, Kroger, Target, CVS, Publix, and Dollar General.
How do you get 10,000 Fetch Rewards points?
To earn 10,000 points on Fetch Rewards, which equates to $10, utilize the power of referral codes, these can instantly add points to your balance.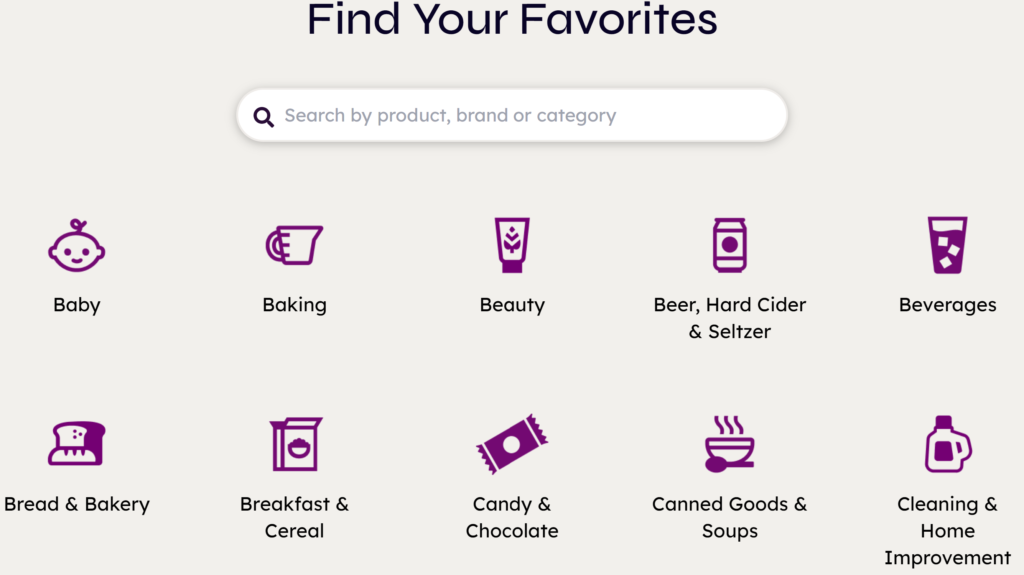 Make sure to redeem the most significant offer available on your Fetch Rewards app to maximize your points. Moreover, sharing your referral code with friends on social platforms like Facebook, Twitter, and Pinterest can accelerate your point accumulation.
For an added bonus, consider using complementary apps like Ibotta and Dosh that reward you for shopping or hotel stays. These combined strategies can help you reach your 10,000 point goal swiftly and efficiently.