Whole Foods is well-known for offering a bunch of healthy, organic foods. They've got everything you need, from fresh fruits to organic meats.
So, it raises the question, "Does Whole Foods take EBT?"
Knowing if you can use EBT at Whole Foods is important for those who rely on it for their grocery shopping.
To get to the bottom of this, I'm going to dive into this matter and try to answer some questions that you might have about whole foods and EBT.
Does Whole Foods take EBT?
Yes! Whole Foods does accept EBT cards. They started doing this in 2019 when Amazon, who owns Whole Foods, allowed people to start using EBT cards for buying things both online and in Whole Foods stores.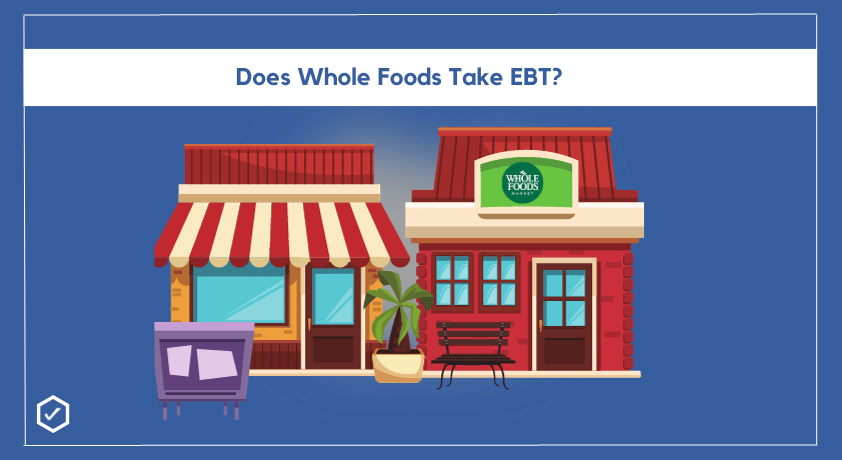 So, what does this mean? Well, if you have an EBT card, you can use it at Whole Foods to buy groceries that are allowed under the EBT program, but remember, you can't use it for hot or prepared foods. Whether you're in the regular checkout line or using self-checkout, you can use your EBT card, and there's no rule saying you have to spend a certain amount.
Even cooler, you can also use your EBT benefits if you're getting your groceries delivered or picking them up from Whole Foods through Amazon Prime.
But be careful! Your EBT card needs to have the SNAP logo on it to be used. If it doesn't, some places might only allow it for certain benefits, like welfare and WIC.
Key Points to Note About Whole Foods and EBT
| | |
| --- | --- |
| Key Point | Details |
| Category of Product | Whole Foods specializes in offering a vast range of organic and natural foods, including fresh produce, premium meats, and other health-conscious options. |
| Whole Foods EBT Acceptance | All Whole Foods locations accept EBT for both in-person and online purchases via the Whole Foods website. |
| Online and Delivery Options | Whole Foods offers delivery and pickup through Amazon Prime, with a service fee of $9.95 for delivery and additional fees for rush options. Grocery pickup is free on orders over $35. |
| Store Hours | Store hours vary by location, generally opening between 8 a.m. to 10 p.m. It's recommended to check the local store page for specific hours. |
| Areas Served | Whole Foods operates over 500 stores across the United States, Canada, and the United Kingdom. |
| Return/Refund Policy | There is no specific return/refund policy listed on their website; contacting local stores or customer service is recommended for information on returns and refunds. |
| Payment Options | Whole Foods accepts multiple payment options including cash, EBT, Apple Pay, major credit/debit cards, and various gift cards. |
Frequently Asked Questions That You Need to be Aware of
Does Whole Foods take WIC?
Yes, Whole Foods does accept WIC. WIC is a special program that helps some families buy healthy food.
To use WIC at Whole Foods, you need a WIC EBT card. It's like a special debit card that you can only use to buy certain things that are approved by WIC.
Does Whole Foods take EBT online?
Yes, Whole Foods does accept EBT payments for online grocery orders and delivery. EBT cards (including SNAP and P-EBT benefits) can be used for online grocery delivery or pickup from Whole Foods via Amazon.
To use EBT online, you need to add your EBT card as a payment method in your Amazon account. This can be done through the Amazon website or app.
Does Whole Foods take EBT for hot food?
EBT cards cannot be used to purchase hot prepared foods or foods intended to be eaten in the store.
This includes items from the hot bar, salad bar, or soup station.