Walmart is a giant store where many EBT customers find pretty much everything they need, from fresh groceries to basic household items, all at low prices.
It's a place that aims to be inclusive, catering to people with all sorts of budgets. So, you're probably wondering, does Walmart take EBT?
To shed some light on this, I'm going to explore it in detail and answer some related questions, ensuring you walk away with the information you're looking for.
Does Walmart take EBT?
Yes, Walmart does take EBT! So, if you have an EBT card, you can use it at Walmart to buy your groceries, both in the store and online. It's like using a debit card; you just use it at checkout when you're in the store, or you can enter the card information online if you're ordering your groceries.
Walmart makes this service available in 48 states, but if you're in Alaska or Montana, you can only use EBT cards in the store right now.
You can get a whole range of stuff with your EBT card at Walmart—fresh fruits and veggies, meat, dairy, bread, and canned goods. But, remember, non-food items are a no-go with EBT.
Here's a cool thing, Walmart has this membership, Walmart+, and if you're using government assistance programs like SNAP/EBT, you can get it for just $49 a year! That's way less than the usual $98. This can be really handy if you like using Walmart's grocery delivery and pickup options.
So, to sum it up, you can definitely use your EBT at Walmart for your grocery shopping, whether you're online or in the store in most states, and they've got some neat deals to help you save even more.
Does Walmart take WIC?
Absolutely, Walmart does accept WIC benefits.
WIC, which stands for Women, Infants, and Children, is a program that helps out moms and little kids by giving them access to healthy foods and teaching about nutrition.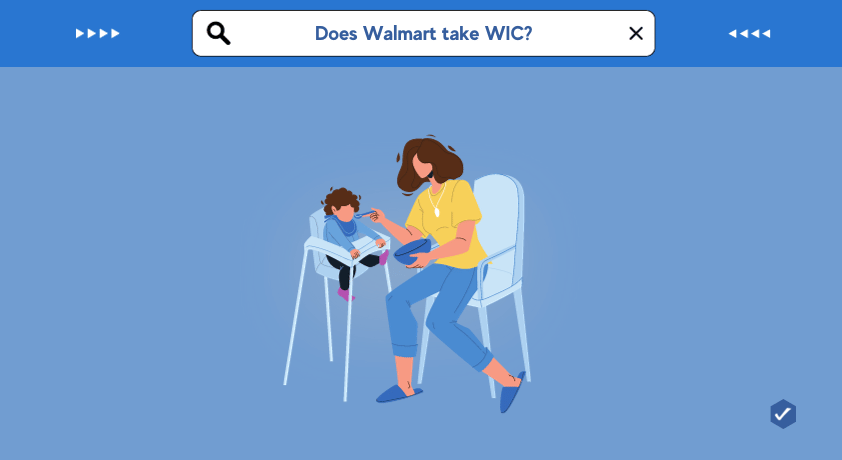 If you have a WIC EBT card, you can use it at any Walmart location in the United States. Just bring it with you when you're checking out, whether you're in a regular or a self-checkout lane.
The cashier will know which items you can buy with it. You can get WIC-approved stuff like milk, eggs, fruits, veggies, and baby food. To know what specific brands and sizes you can get, look for the WIC signs in the store or just ask a Walmart associate.
However, you can't use WIC benefits for online orders or through the Walmart app; it's only for in-store purchases. And if you want to check your WIC balance while you're at Walmart, just ask the cashier to print your receipt after you buy your WIC items.
So, yep! Walmart is a place where you can use your WIC benefits to get healthy food for you and your kids.
Does Walmart take EBT online for grocery delivery?
Walmart does accept EBT online. So, if you're planning to order your groceries online, you can definitely use your EBT card for pickup and delivery orders. Walmart has been doing this since 2019, making it super convenient!
To pay with EBT online, all you have to do is choose EBT as your payment method when you're checking out your online grocery order.
But, remember, your EBT card needs to be registered with your Walmart account to link it for online payments. And the payment is only processed after you pick up your order or get it delivered.
What can you buy with EBT at Walmart online?
Sure! So, if you're shopping at Walmart online with your EBT card, you can buy a bunch of stuff! You can get food items like bread, meat, fruits, veggies, and pretty much any SNAP-eligible food.
You can also buy non-alcoholic drinks like juice and soda, and even seeds and plants that grow food. Baking items, baby food, and snacks? Yep, you can get those too!
But there are a few things you can't use your EBT card for. You can't buy hot foods prepared in the store, pay delivery fees, or get pet food with it. Also, household supplies like trash bags and light bulbs, as well as vitamins and supplements, are a no-go too.
So while you're loading up your online Walmart cart, keep an eye on what you're grabbing.
Key Points to Note About Walmart and EBT
| | |
| --- | --- |
| Key Points About Walmart | Information about EBT |
| Category Product | EBT cards can be used for purchasing groceries and other eligible food products. |
| Online and Delivery Options | EBT cards can pay for online pickup/delivery orders in most states, except Alaska and Montana where EBT can only be used for pickup. |
| Store Hours | Most Walmarts are open 24 hours a day, but some have reduced hours. |
| Area Served | EBT is accepted at all Walmart locations nationwide that sell grocery and food items. |
| Return/Refund | Items bought with EBT can't be refunded for cash but can be credited back to the EBT card or exchanged for another eligible food item. |
| Payment Options | Along with EBT cards, Walmart also accepts cash, credit/debit cards, Walmart gift cards, and Walmart Pay. |
Frequently Asked Questions:
Does Walmart accept EBT at self-checkout?
If you have an EBT card, you can totally use it at Walmart's self-checkout. The self-checkout registers at Walmart are set up to accept EBT card payments just like any other payment. It's pretty easy.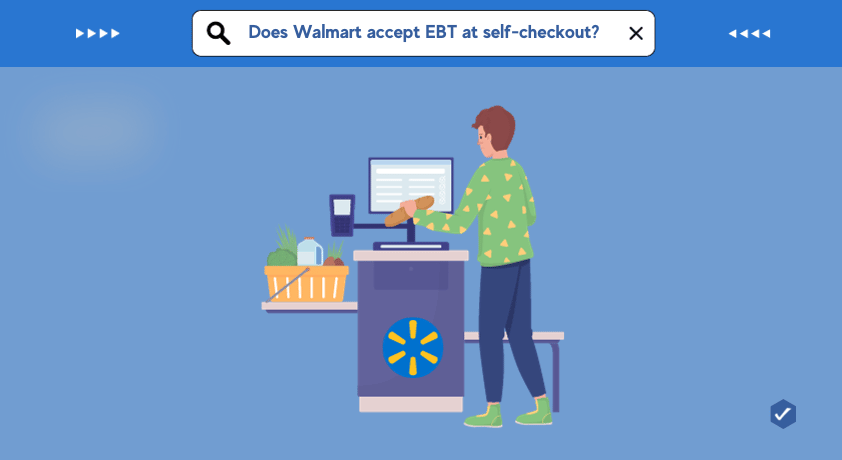 When you're ready to pay, you'll just insert your EBT card into the pin pad and pick "EBT" as your payment option. Then, you'll put in your PIN just like you would at a regular register.
Some Walmarts even let you use EBT mobile payments like Apple Pay at self-checkout, which is super handy.